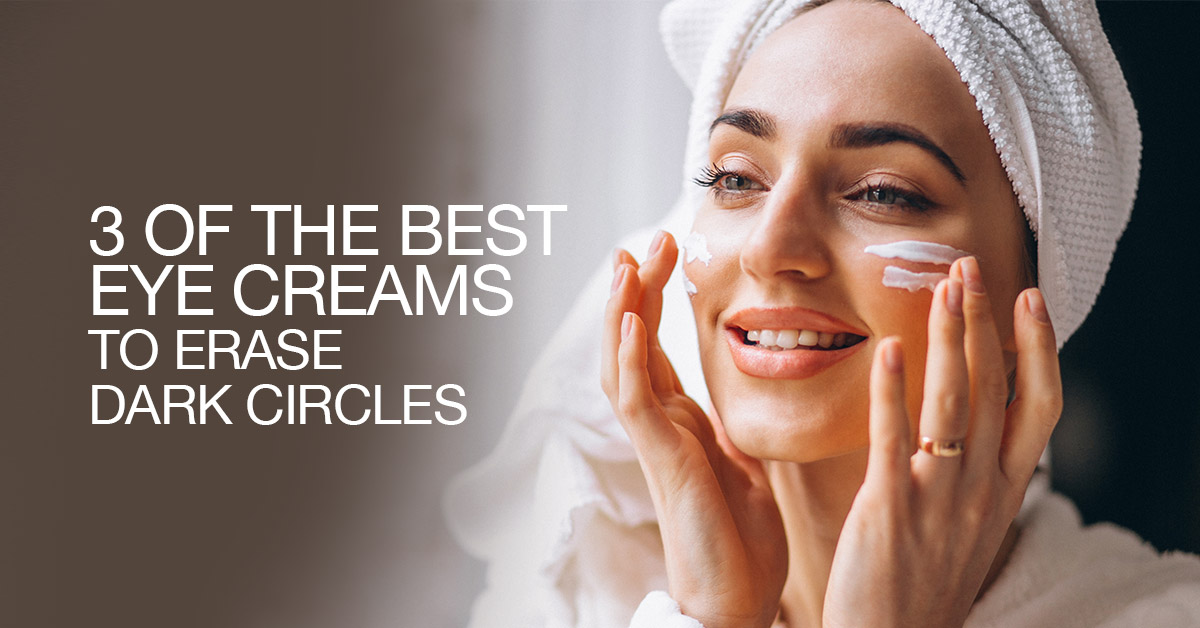 3 Of Tthe Best Eye Creams To Erase Dark Circles
April 5, 2022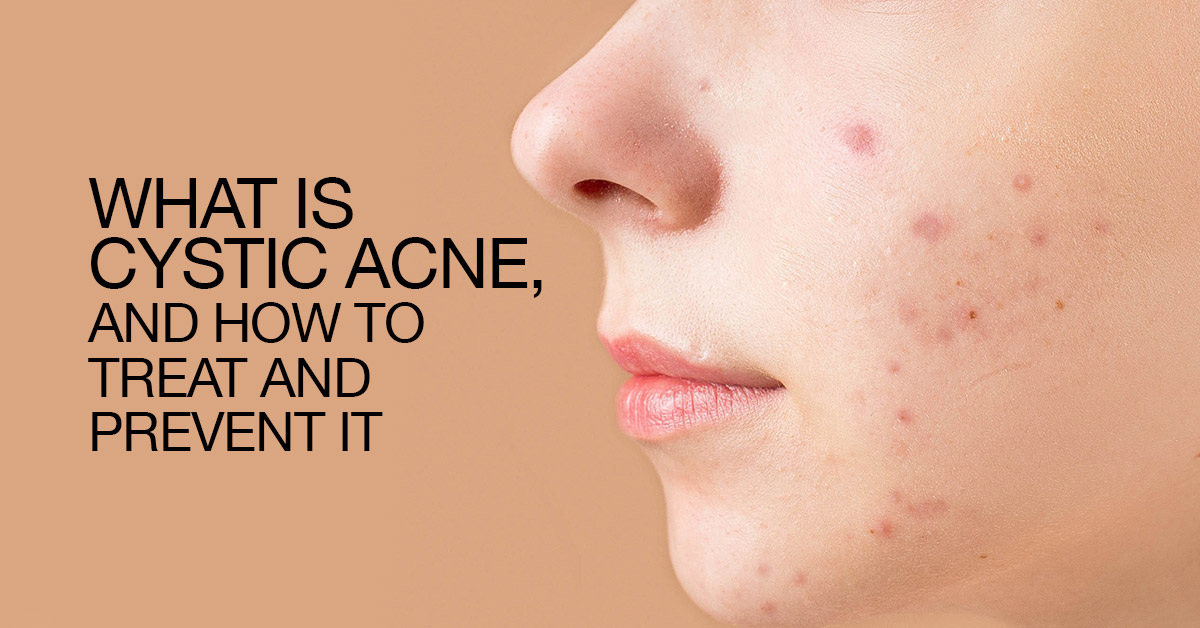 What is Cystic Acne and How To Treat & Prevent It
April 18, 2022
As a skincare aficionado, you probably spend hours scouring the internet for that miracle ingredient that will give you the most beautiful, flawless skin. Look no further, we've found not one, but three ingredients that will cover all bases in your skincare routine!
Lactic acid – The Best (Gentle) Acid For Your Skin
Alpha-hydroxy acids (or AHAs) are a class of chemically exfoliating ingredients that's extremely popular these days. AHAs are water-soluble, and work to dissolve the top layer of dead skin cells on the skin's surface. In higher percentages (above 30%), they can be powerful chemical peels (performed at your doctor's office) that effectively takes off the top layer of skin to reveal brand-new skin and has good anti-aging, and de-wrinkling effects, but sometimes with downtime depending on how strong an AHA is used and how long it's left on the skin. Lactic acid is one type of AHA, and unlike other types like glycolic acid, is our favourite form of AHA. Why? Lactic acid is naturally found in milk and yoghurt, that's why women used to soak in milk baths for softer, smoother skin! As an AHA, lactic acid has larger molecules, so when used on skin, just stays on the surface. It's also known for its hydrating properties, that's why it's recommended for people with dryer skin types who want to use a chemical exfoliant. It is a good humectant and tends to rarely cause peeling when used on skin.  Other known benefits of topical lactic acid are its ability to strengthen the skin's barrier and also to improve the skin's microbiome.
At DrGL® we use the best quality of lactic acid in our hero product, DrGL® Post Cleanser Step 2. We've been using this AHA as we've been confident and assured of its efficacy and compatibility with skin since before "acid toners" were a thing in the skincare world.  
Guaiazulene – Nothing calms sensitised skin like this blue mushroom
Derived from the blue Lactarius indigo mushrooms (giving it its signature blue hue), this antioxidant has anti-inflammatory and anti-aging properties, while also providing some pain-relief benefits.
We use Guaiazulene in our award-winning DrGL® Restore Gel Mask. This multi-functional moisturiser, sleeping mask, and treatment gel mask is best for soothing skin with Guaiazulene. If your skin is inflamed and itchy, using this will calm it down instantly, and the natural slight blue tint found in the mushroom also works to reduce the redness in your skin. 
Not only is Guaiazulene an effective active ingredient for sensitive and sensitised skin, but its antioxidant properties can also help reduce the harmful effects of free radicals on skin. What this means is that using Restore Gel Mask under your sunscreen in the morning can help boost your sun protection's effectiveness. For us, our favourite way to use it is as a lightweight overnight mask. Not only do we get the calming and soothing effects of Guaiazulene as we sleep, but our skin also reaps the long-term anti-oxidant and anti-aging benefits of these mushrooms with consistent use.
Vitamin C Derivatives (Magnesium Ascorbyl Phosphate and Sodium Ascorbyl Phosphate) – Stable & Potent Antioxidants
Unless you've been living under a rock, you probably know that Vitamin C is one of the most talked-about ingredients in skincare today. Not only is Vitamin C effective in helping to brighten and illuminate skin, it is also one of the most powerful antioxidants that protect the skin against harmful UV damage. The thing is, Vitamin C in its purest, most potent form, L-Ascorbic Acid, can be sensitising to some people, and some people's skin isn't able to tolerate it, especially at the recommended (i.e. high) percentage, it also incredibly unstable in most formulas and oxidises far too easily and quickly!. That is why at DrGL® we're wanted to make use of the benefits of Vitamin C but without its sensitising side effects. 
After much research, we've found two Vitamin C Derivatives that have shown to have nearly the same efficacy as L-Ascorbic Acid, but do not have to be in a low pH formula (and thus be too sensitive to some). The first derivative we found is Magnesium Ascorbyl Phosphate (MAP). This is a water-soluble derivative that is both oxygen and light stable. This means that products with MAP need not be in airless and dark pump bottles to ensure shelf stability.  
We love MAP because we've found it to be an effective tyrosinase inhibitor. It's effective at stopping melanin production in skin and preventing the formation of dark spots. Not only that, MAP can also fade existing hyperpigmentation
The other important Vitamin C derivative that is indispensable in DrGL® formulations is Sodium Ascorbyl Phosphate (SAP). A relatively newer water-soluble derivative, SAP, like MAP is also oxygen- and light-stable which is a huge plus in our books. The biggest benefit of SAP is that not only is it able to fade hyperpigmentation when used topically, but it's also capable of repairing oxidative damage in skin. 
These two are our favourite forms of Vitamin C, that's why we use it in our award-winning DrGL® Brightening Range. It's found in DrGL® Toner Brightening, and DrGL® Moisturiser All Skin Types. DrGL® Toner Brightening is a potent, non-acidic essence toner that you can use daily to not only gently rebalance skin, it's also meant to brighten and even-out skin tone without causing any sensitivity. We like to use it in place of a brightening serum as this has a more lightweight texture that's perfect for a hot and humid climate. Next up is Moisturiser All Skin Types, this oil-free, liquid moisturiser has a unique lightweight, yet superbly hydrating texture. Best of all, it has the best anti-aging and skin-boosting ingredients these 2 forms of Vitamin C! Not only will you get clearer, more radiant skin, but your skin texture and condition will also be softer, line-free and more youthful the more you use it. This is a firm favourite among guys who have oilier skin, as they see it as their, non-greasy, absorbs quickly one and done!    
These are three of the most indispensable ingredients you need in your skincare routine right now! Use them regularly for your most flawless, healthy, and glowing skin.