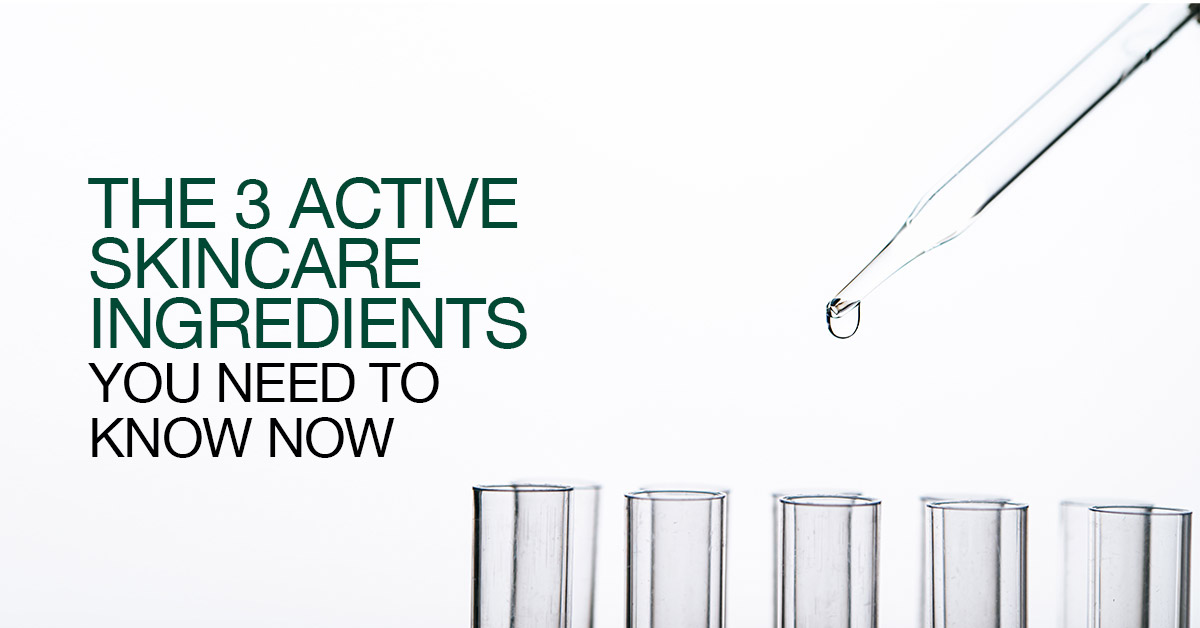 The 3 Active Skincare Ingredients You Need To Know
April 5, 2022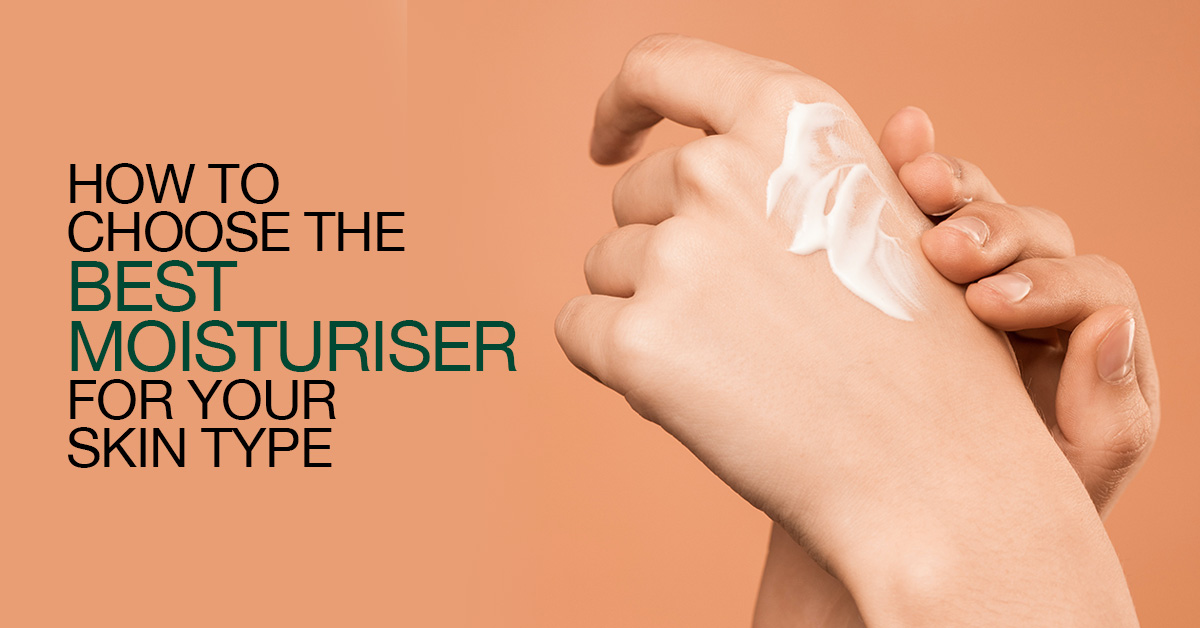 How to choose the best moisturiser for your skin type
June 15, 2022
All of us have, at some point or another, experienced dreaded breakouts. While breakouts can manifest themselves in different forms, the most annoying and painful ones are what we call nodular and cystic acne. They are usually inflamed, tend to be larger in size and hurt slightly to the touch. As they tend to be located in the deeper layers of the skin, they have a higher tendency to leave depressed scarring.
Most commonly, nodular cystic acne occur on your nose and chin, but they can appear anywhere on 
your face. Unfortunately, they can also appear on your body, and even on your scalp.
Why do we get cystic acne?
According to Dr Georgia Lee, cystic acne can be caused by a combination of factors. There may be a genetic predisposition – it may occur in a family member,  or other family members are afflicted with this condition. It can be aggravated by certain elements in your diet, like milk and sugar. It's already well-known that sugar is an acne trigger. Sugar can most definitely worsen acne, and result in painful cystic ones too!
Dr Lee also adds that our hormones can also affect whether we breakout too. For women, when we're on our period, the fluctuating levels of testosterone can also stimulate our oil glands, and this can cause us to break out during this time of the month. For people who are already acne-prone, this can cause more severe acne like the dreaded cystic ones to occur.
The tendency to add on coverage (like heavier foundation or concealer) to camouflage the acne does not help either. In fact it may further clog surrounding pores and worsen the condition.
Other than our genetic traits, diet and hormonal reasons, lifestyle factors do play a part too. Do you notice that when we're under extraordinary amounts of stress, we tend to experience more breakouts? It seems like when we're feeling stressed, our bodies feel the stress too, and cause our oil glands to overcompensate and produce more oil, and end up causing unwanted breakouts.
How can we get rid of and prevent cystic acne?
Unlike regular breakouts, nodular cystic acne can be trickier to resolve but not entirely impossible.
To help reduce and prevent such breakouts from occurring, here are two tips to try.
Cut out as much sugar and dairy as you can.
There has been some evidence to suggest that too much dairy and sugar can exacerbate the formation of nodular cystic acne. Sugar is highly inflammatory and can cause your skin to secrete more oil, therefore resulting in a higher likelihood of acne. Dairy, when ingested, turns the milk proteins into a hormone that can trigger acne. Of course, this might vary from person to person so if you've done everything with no luck so far, you might want to try switching up your diet and give this a try! Dr Lee advises that up to 3 months of this dietary adjustment is needed before any real results will be visible. If nothing else, you'll be healthier and might even end up losing some weight when you cut our sugar and dairy!
Switch up your skincare routine
We recommend switching to gentler, non-stripping products for a longer-term approach.
Use a gentle, clarifying treatment cleanser
Start with our gentle DrGL® Cleanser Acne twice a day. Formulated for top to toe, this was made to take off the day's dirt and grime and replenish with acne-fighting ingredients. We've added Mandelic acid, a mild alpha-hydroxy acid (AHA) that is an antiseptic and anti-inflammatory so it helps fend off acne-causing bacteria while helping with skin renewal and reducing scarring. 
The formula was also made to be non-stripping so you can use it without the fear of drying your skin out! You can target, treat and prevent pesky cystic spots on hard-to-reach places like your back and your scalp with just one product in the shower.
Follow up with an oil-control toner
Sweep over your skin with DrGL® Toner Oil Control to help rebalance the skin's pH and keep excess sebum at bay. We've also made sure to add anti-aging protection too, so this toner is loaded with amino acids to boost collagen production, and multivitamins and antioxidants like Ginkgo Biloba leaf extract to fight free radical damage.
Don't miss out on this skin-refining serum
The key step in this acne-busting routine is our very own DrGL® Post Cleanser Step 2. Our pore refining and skin-clearing lactic-acid-based treatment is indispensable for keeping complexions clear and smooth. Not only does it stop breakouts in its tracks, lactic acid is also gentle and moisturising so it's great for more mature skin types (that can still break out!) We love how regular use keeps our skin always looking beautifully line-free and happy!
Gently Spot Treat
If you develop cystic acne, we recommend applying our hero product DrGL® Skin Repair as a spot treatment twice a day, or use it as your serum step. The advanced stem-cell technology in this little bottle makes it our miracle do-it-all for all manner of skin woes. It works especially well on breakouts and especially before that time of the month, it's been shown to help reduce the appearance of those pesky breakouts.
Use a lightweight gel moisturiser
If you have oilier skin, (or even if you don't) we recommend DrGL® Restore Gel Mask as a daily moisturiser to keep skin hydrated and nourished without adding any heaviness. Our bestseller, like all our products, is a multi-tasking and multi-functional gel moisturiser, sleeping pack and soothing treatment mask that is jam=packed with actives such as lactobacillus ferment, a probiotic that strengthens the skin barrier and protects it from harmful bacteria and viruses. We also added the antioxidant beta glucan which moisturises and plumps while soothing and calming skin down. That's paired with Guaiazulene, which gives the gel its signature blue hue. This blue mushroom is an anti-inflammatory that also has anti-aging properties. Best of all, the blue hue helps counteract any ruddiness that skin might have.
Armed with a simple, gentle routine and some dietary changes, we believe that cystic acne can be curbed and reduced. It might not be an overnight cure, but we believe that this will help. Remember, patience is a virtue, and diligence can go a long way.
Finally, seek medical help if you do not see improvement even after you have made the necessary lifestyle or skincare routine changes. You might want to seek help earlier on while making the said adjustments if you experience significant nodular cystic acne or if these lesions are located near your jawline and you have keloid tendencies!
Good luck!