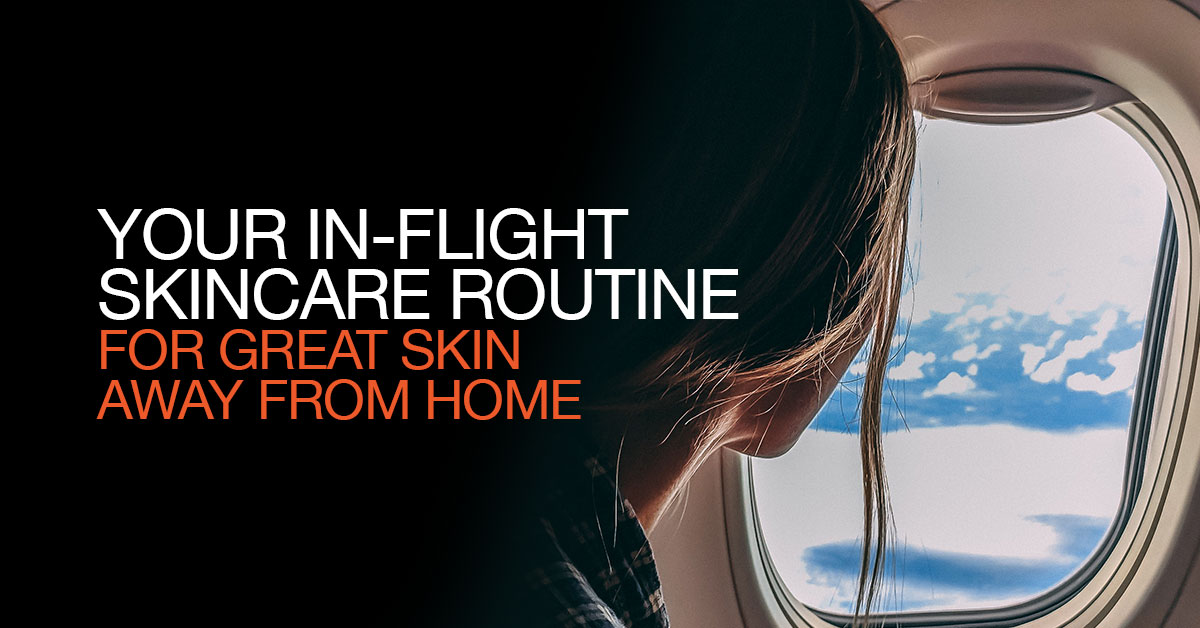 4 tips for your In-Flight Skincare Routine
February 28, 2023
Melasma is a form of hyperpigmentation. It is important to understand that all melasma is hyperpigmentation but not all hyperpigmentation is melasma, the difference is its cause. It is a relatively common condition, manifesting as brown or greyish-brown patches on the face, particularly on areas such as the cheeks, nose, forehead, chin, and upper lip. Sometimes, though less common, Melasma can also affect other parts of the body that get frequent exposure to the sun such as the neck or arms.
As of now, the exact cause of melasma is still not fully understood, but it is believed to be related to hormonal changes in the body, such as pregnancy, and the use of hormonal contraceptives such as birth control pills. Other factors include UV exposure and genetics.
Who are most prone to melasma?
If you are female, between the ages of 20-40, or have medium to darker skin tone, you are at a higher risk of developing melasma.
Melasma also tends to be more common among pregnant women, so much so that it is referred to as the "mask of pregnancy".
As melasma can be triggered by so many factors, and can reoccur, it can be notoriously challenging to treat successfully. It can take months, if not years to improve this type of hyperpigmentation. We've put together some options that may help.
What we can do to treat it?
#1 – Wear Sunscreen Religiously
Especially if you live in a very sunny climate like us in Singapore, it is important to wear a broad-spectrum (protects against UVA and UVB rays). Proper sun protection can go a long way in preventing melasma from getting worse.
#2 – Exfoliate Regularly
While exfoliation may not remove the pigmentation caused by melasma, regular exfoliation can help to remove the dead skin cells on the surface of skin, which can help reduce the appearance of melasma. Chemical exfoliation with AHAs (alpha hydroxy acid) such as glycolic acid and lactic acid, found in Post Cleanser Step 2, and BHAs (beta hydroxy acid) such as salicylic acid, found in Cleanser Brightening Plus. With regular exfoliation, be sure to wear sunscreen daily as fresh skin becomes more sensitive when exposed to the sun.
#3 – Use Brightening/Lightening ingredients
There are some effective ingredients that you can use to help fade the appearance of melasma. These include hydroquinone (by prescription only), vitamin C (found in Toner Brightening and Moisturiser All Skin Types), niacinamide, kojic acid, and alpha-arbutin (found in Sun Protection Mist). These potent ingredients work by inhibiting production of melanin and can help fade the dark patches (which are made of melanin).
#4 – Try a Retinoid
As retinol (which you can easily find in stores) or tretinoin (by prescription only), retinoids are forms of vitamin A that can improve the appearance of melasma by increasing cellular turnover in skin and promoting growth of new skin cells.
These treatment options may not be effective on everyone, and it can take months of regular use (the keyword here is consistency!) before you see any results. If you find that your melasma is not improving with these topical treatments, you might consider consulting a doctor or a dermatologist for their expert opinion on in-clinic options.