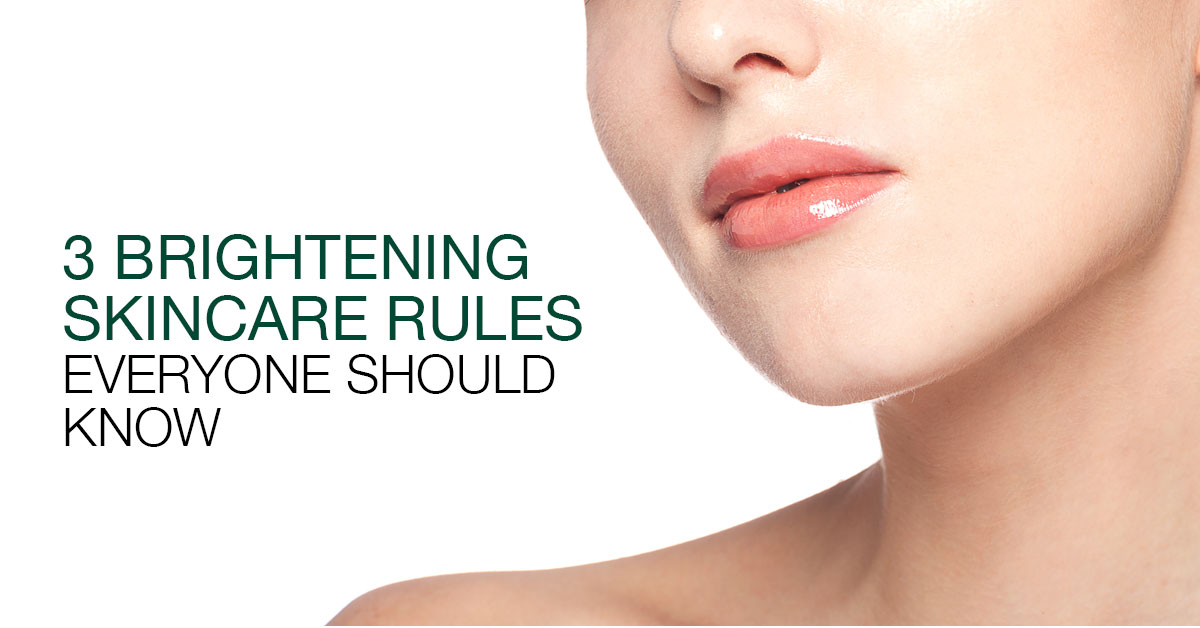 3 Skin Brightening Care Rules – Brilliant Skin
September 27, 2021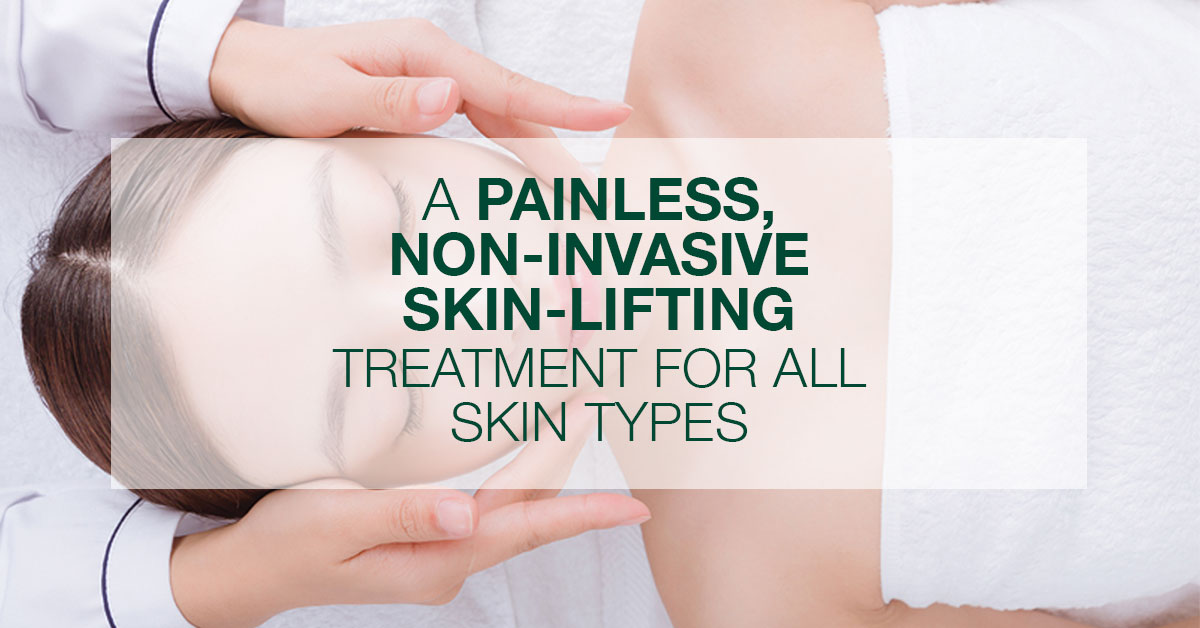 Skin Rejuvenation Treatment – All Skin Types
October 26, 2021
Glowing skin for any complexion – for any complexion to truly glow, it's not about how fair you are but how well your skin reflects light. The smoother the skin surface, the more light is reflected and the more radiant your skin looks. Like any organ, the skin deteriorates as we get older. That means every skin function slows down, and that translates to rough skin surface.
One way to quickly get smooth skin is to exfoliate. However, for exfoliated, smooth skin to become smooth for the long run, the right skincare needs to be used consistently. The other factors that contribute to rough skin and dull complexion include dehydrated skin, enlarged pores, pigmentation, redness and slow skin turnover rate. While we can't turn back the clock, we can focus on addressing these skin ageing signs with brightening skincare.
Step 1: Cleanse Right, Cleanse Bright
The simplest and most important step of any skincare routine is cleansing. It removes non-waterproof makeup, sunscreen, excess sebum, sweat, bacteria, and airborne pollutants such as particulate matter (PM), ozone and cigarette smoke, but also clears out clogged pores and primes skin to absorb the goodness from the skincare products that follows. To help your skin glow, try the DrGL® Brightening. This low-foaming cleanser is enriched with stabilised vitamin C to wipe out free radicals that can bring about dark spots and wrinkles. Pigmentation is not limited to the face; use DrGL® Cleanser Lightening Plus to cleanse the face and body. It contains hyaluronic acid and lauric acid to help maintain an optimum moisture level.
Step 2: Tone to Brighten, Treat and Prevent Hyperpigmentation
Other than functioning as a skin-prepping product, DrGL® Toner Brightening is a brightening toner that contains vitamin C which removes the last traces of debris from the skin, leaving it smoother and more radiant.
Step 3: Exfoliate & Hydrate
The conventional way to exfoliate is to do so after cleansing, and toning. However, with DrGL®, there is another, perhaps better way. DrGL® has formulated a lactic acid product that gently removes dead skin cells and hydrates skin at the same time. Suitable for those with combination, oily skin and even those who are acne-prone,
DrGL® Post Cleanser boosts skinturnover rate, leaving skin feeling cleaner, more comfortable and softer. You can even use it on the décolleté and also the back of your hands.
Step 4: Firm & Repair
When your skin is firmer, it naturally becomes smoother. So, after getting rid of dead skin cells, apply the DrGL® Skin Repair to neutralise free radicals in the skin and help repair damaged skin cells. Using active plant stem cell extracts, this age-delaying serum also helps soothe skin redness and reduce the appearance of blemishes and pigmentation—both factors that disrupt skin radiance.
Step 5: Seal it all in – Glowing Skin
This moisturiser is essential for all skin types as it works like a veil to seal in all the skin-loving nutrients and hydrating ingredients that were previously applied. Good for day and night use, the non-sticky, non-oily formula DrGL® Moisturiser All Skin Types is a lightweight face moisturiser that not only keeps the skin soothed and hydrated but also helps repair it with vitamin C.
By Simone Wu. She is a freelance writer, and has been writing and editing for over 13 years. She was formerly a beauty editor at Her World, Simply Her and The Singapore Women's Weekly.