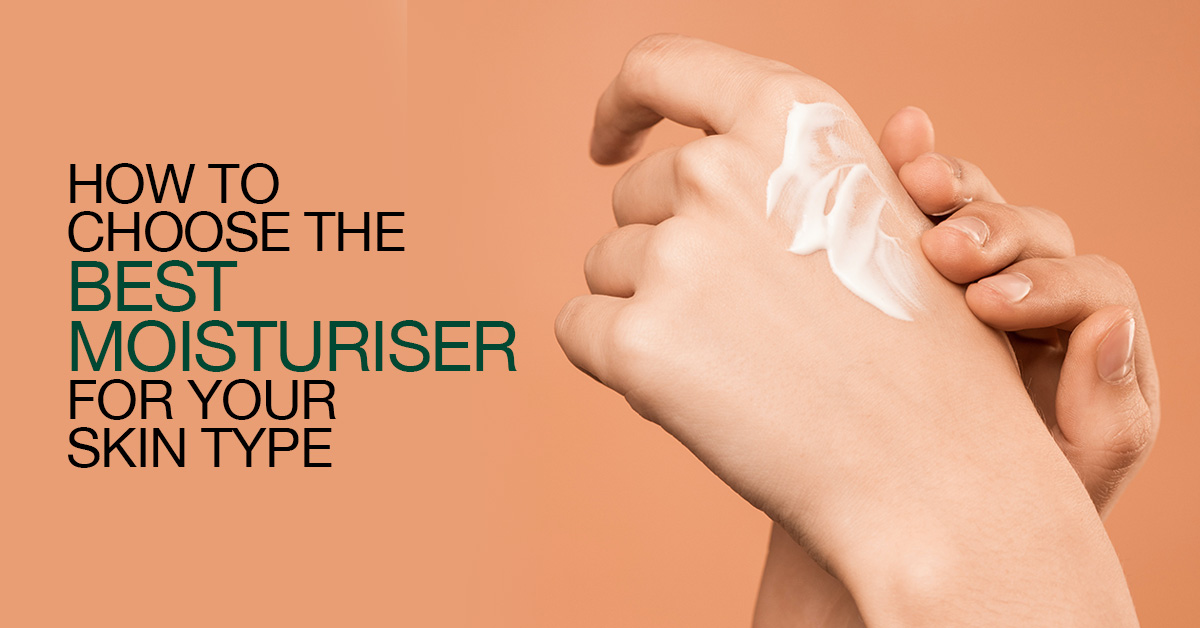 How to choose the best moisturiser for your skin type
June 15, 2022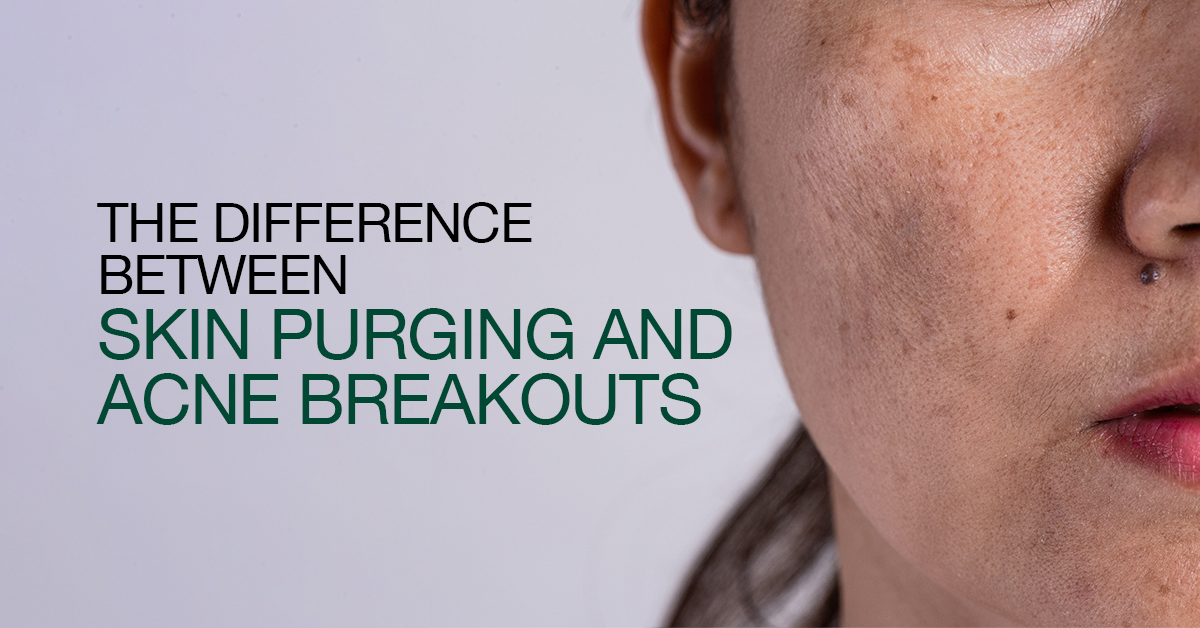 The Difference Between Skin Purging and Acne Breakouts
July 26, 2022
Things are heating up in Singapore. When we go into the extra hot months from June – August, it's common for us to feel that our skin is getting oilier and out of control, and our regular skincare might not be working.
That's actually a myth. Your skin isn't getting oilier but a combination of factors just make you think so.
When it's hotter outside, we tend to perspire more, and when that happens, we actually end up losing more water (in the form of sweat) and if we're not careful, we can end up getting dehydrated. We have 2 different types of sweat glands; regular sweat glands is made up mostly of water, and sebaceous sweat glands, which causes your body to produce an oily substance. When we sweat, the water evaporates from our skin to create a "cooling" effect (so we don't overheat). The sebaceous sweat with the oil helps slow down this evaporation process, so our skin feels cooler for longer. So actually, our skin isn't really oilier, we're just experiencing our skin's magnificent, all-natural self-cooling process!
As we know, oil and water are eternal enemies, so the hotter the weather, the more we end up with more of these oily sweaty drops on our skin. This unfortunately gives us the feel that our skin is oilier than usual. That is why many of us end up changing our skincare routine in a bid to (usually unsuccessfully) combat this.
However, when you perceive your skin to be oilier, the immediate thing most people would do is to use a cleanser that wicks away more oil, and maybe even stop using a moisturiser for that period of time. Unfortunately, this usually ends up making things worse. When you remove all the oil from your skin by using a harsher cleanser or by skipping moisturiser altogether after cleansing, your skin has to produce even more oil to maintain your skin's moisture levels. The more your over cleanse and strip, the more your skin has to keep on producing oil, and the cycle continues. That's why during extra hot and humid months, we always feel like our skin becomes out of whack and our regular skincare doesn't seem to work.
Keep Hydrated
When we perspire more, and don't replenish enough fluids, we might get dehydrated, so we definitely recommend that you do what you can to maintain hydration in your skin so your skin is in good shape and won't feel the need to produce more oil than necessary.
Keep Your Cleanser Gentle
That's why no matter your skin type, all DrGL® cleansers are always mild and non-drying! Even DrGL® Cleanser Oil Control and DrGL® Cleanser Clarifying/Acne are pH-balanced, mild and low-foaming. We never believe in stripping your skin no matter how oily it is. If you have combination or oily skin try Cleanser Oil Control. We love it for rebalancing and regulating sebum production all without stripping your skin of essential moisture. We've even added moisturising lactic acid (in a small dose) to the formula so you also get its pore-unclogging benefits. (Bonus tip: On extra sweaty days, we like to use this to cleanse right down the neck and on our armpits too. We find that it gets rid of all the excess grime without leaving skin parched. Remember, your skin should never feel tight after cleansing, just clean, comfortable and happy.
Don't Skip Moisturiser
Also, during these extra hot and humid months, don't skip moisturiser. If you don't like the texture of anything too rich, you might want to switch to a gel like DrGL® Restore Gel Mask. This hero product is a true multi-tasker! Even though it's a lightweight gel formula, it was formulated to beautifully soothe and hydrate all skin types without any heaviness. One key ingredient is Lactobacillus Ferment, a wonderful probiotic that is a DNA repair enzyme. We love how it strengthens skin barrier and protects against harmful bacteria and viruses. Beta Glucan is another key ingredient. This potent antioxidant is a wonderful skin soother that also moisturises firms and plumps skin. That's why DrGL® Restore Gel Mask is perfect as an all-in-one moisturiser no matter your skin type or concern.
Try A Different Texture & Avoid Powders
If you want something even lighter, try DrGL®Moisturiser All Skin Types instead. Our liquid (Some might need to get used to the texture but once you do, it's life-changing) moisturiser is packed with stable Vitamin C and Sodium Hyaluronate for optimum hydration and skin brightening, and antioxidant effects. Once it absorbs, it will keep your skin hydrated for the entire day without feeling like you've got any moisturiser on. This is a favourite among our male users, most of whom don't like the feeling of skincare products on their skin.
During this period, you might also want to avoid using powder products. Instead of powder foundation, pick a sheer tinted moisturiser, and try a cream or gel blush instead of powder blush, as these can end up looking slightly patchy as the day goes by and your skin produces more oil.
Hydration Is Essential
Don't worry, hot weather skin is usually just temporary. The best way is to be kind to your skin and pick hydrating, non-drying skincare products to keep your skin hydrated and happy. Last but not least, don't forget to hydrate from the inside by drinking plenty of water (not tea or coffee, those are diuretics) Your skin will thank you for it.