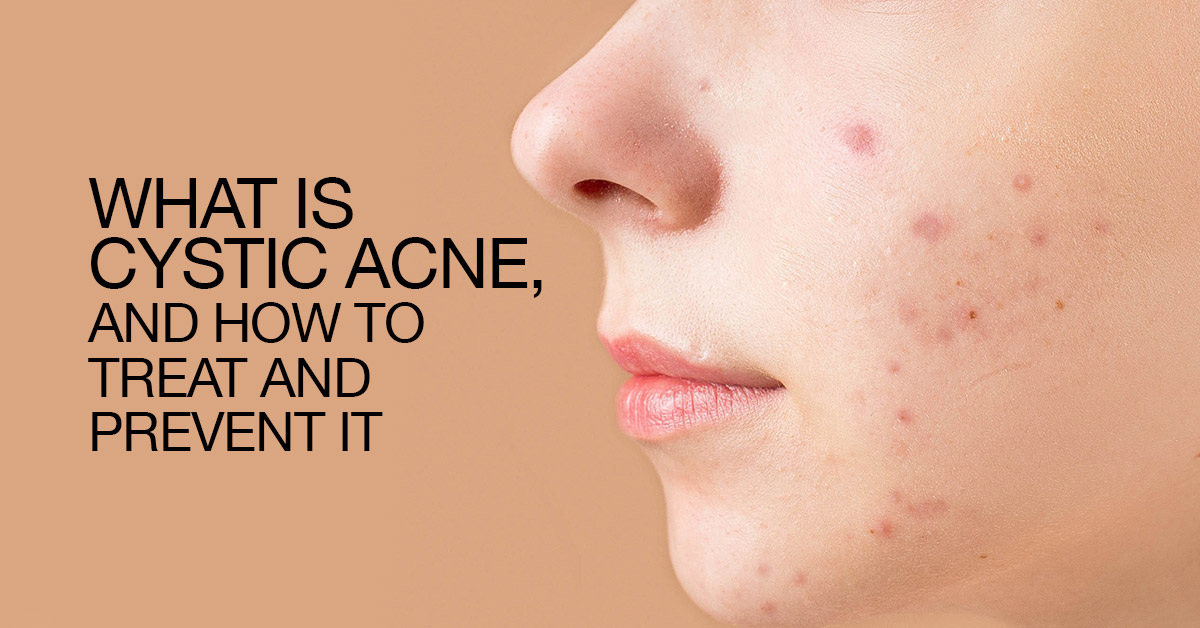 What is Cystic Acne and How To Treat & Prevent It
April 18, 2022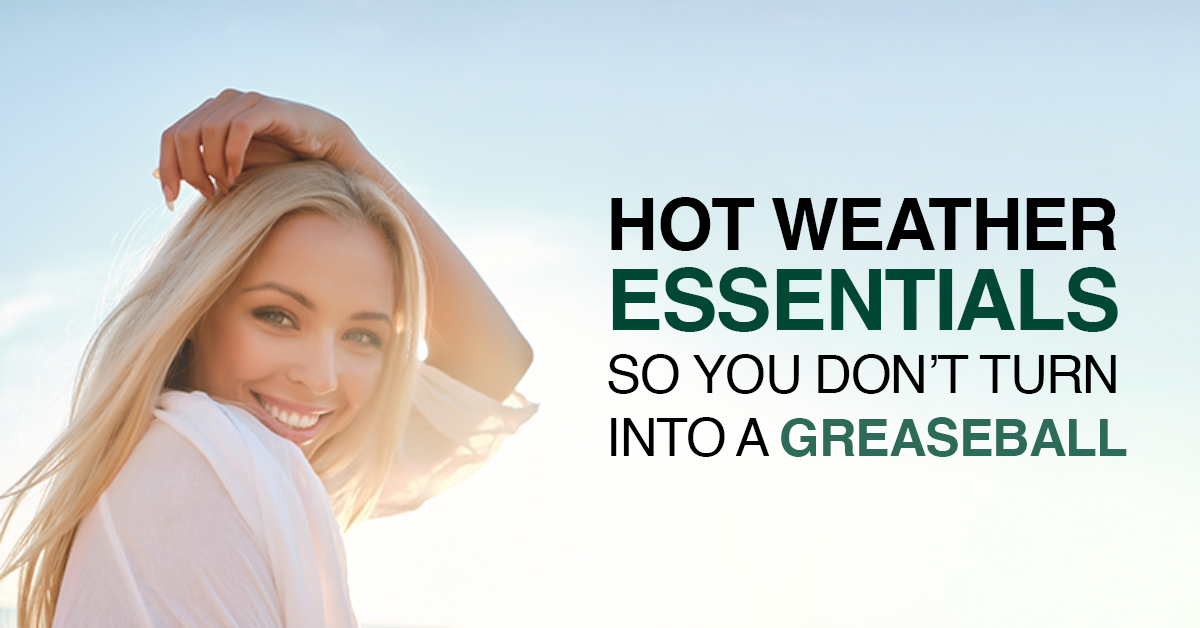 Hot Weather Essentials So You don't Turn Into a Greaseball
June 20, 2022
Moisturiser has always been an integral part of a skincare routine. By now, we're all familiar with a basic three-step cleanse, tone and moisturise routine. But do you really know how to best select the best moisturiser that works best for you?
For someone not familiar with the complexities of skincare,the easiest way is to pick one that is formulated for your skin type, but our skin is oftentimes more complex than that so it's not always so straightforward.
At DrGL, all our moisturisers do double duty. Not only do they address your skin type, they also address multiple skin concerns. We need all our products to be multitasking as we don't believe that it is necessary to use so many products (but you certainly can if you want to!). Not only that, as these are all doctor-formulated skincare (our founder Dr Georgia Lee develops all our products), we've made sure that all our products work on people with sensitive and sensitised skin too.
Also, it's important to note that dehydrated skin isn't a skin type. It's a skin condition that is usually temporary. While it may exhibit similar traits as those with dry skin, dry skin is a result of a lack of oil in the skin, while dehydrated skin is due to a lack of water, not oil. So make sure you figure out whether your skin is truly dry or merely dehydrated!
Combination to Oily Skin
If you have combination or oily skin, or if you are just starting to use skincare, we always recommend DrGL® Restore Gel Mask. This oil-free gel is perfect for those who prefer a cooling, gel texture. Formulated with the probiotic lactobacillus ferment which is a DNA repair enzyme. It helps strengthen the skin barrier and protects against harmful bacteria and viruses. We've also added guaiazulene, a blue mushroom extract known for its soothing properties. It's what gives Restore Gel Mask its pale blue hue. Not only does it help to calm and soothe sensitised or sensitive skin, but the blue hue also helps to counter any redness or ruddiness in skin too! That's why we also recommend it for people whose skin is inflamed due to acne breakouts. Not only will it help soothe the inflammation, it'll also help improve your skin health so you'll be less prone to breaking out. Of course, Restore Gel Mask is also a mask that everyone can use! Instead of using it as a moisturiser, you can use it as a mask! For example, if you've been out in the sun for the entire day and forgot to reapply sunscreen, this is perfect to calm your skin and soothe any sun burns. Put a thick layer on, and chill for 20 minutes, tissue off and follow up with your usual skincare routine! We also love using it as a hydrating mask! It really does leave our skin feeling so smooth, dewy and plump! 
Normal to Combination Skin
If you're one of the lucky ones with "normal" skin, you can use any moisturiser in the DrGL® range! But more often than not, skin type isn't the only criteria you'd use to pick your moisturise. If your skin is looking a little dull, or if you're a guy who hates the feeling of wearing any product on your face, you can try DrGL® Moisturiser All Skin Types. This is one of our secret weapons! From its no-frills name, you'd think that it is just any regular moisturiser, but truth be told, it's anything but! 
Our founder Dr Georgia Lee always develops products that go above and beyond! This was made for all skin types, but it does so much more than moisturise. It's really a treatment moisturiser that is powered by two potent forms of vitamin C – Magnesium Ascorbyl Phosphate (MAP), and Sodium Ascorbyl Phosphate (SAP). Dr Lee chose these two vitamin C derivatives as they are stable antioxidants (they don't easily oxidise and get rendered ineffective), and won't cause any sensitivity. Both MAP and SAP are water soluble so they work best in our water-based formula and absorb easily into the skin for great results. MAP inhibits tyrosinase activity so it's effective in fading hyperpigmentation and we love it for brightening our skin tone! Similar to MAP, SAP is a potent antioxidant, and not only does it fade hyperpigmentation, he can repair oxidative damage in skin. These two forms of vitamin C are in a base of sodium hyaluronate for intense (yet lightweight) hydration for dry, dehydrated and sensitive skin.
While Moisturise All Skin Types was formulated to work on everyone, its watery texture (you have to try it to believe!) is perfect for those who live in humid climates like Singapore (or South East Asia), have dry skin but still want an effective, weightless formula that leaves skin feeling comfortable in this weather. (Editor's note: This is our CEO Patsy's go-to moisturiser! She uses it every morning underneath sunscreen!)
If your biggest skin concern are the signs of aging, you might want to try DrGL® Moisturise Anti-Aging instead. This lig®htweight gel-cream gives you all the moisturising benefits with a super absorbable texture while providing potent anti-aging benefits! For the busy individual, you can use this as a one-step to replace your anti-aging serum. With Green Tea leaf extract, Sophora Angustifolia root extract as well as a cocktail of advanced peptides, this is our best all-in-one anti-aging product! Green Tea helps firm the skin, and improve elasticity and helps skin's ability to rejuvenate itself. Our advanced peptide blend reduces and prevents the formation of fine lines and wrinkles, while keeping skin taut and glowy. Sophora Angustifolia root extract suppresses melanin production so it reduces hyperpigmentation and brightens skin. For all its amazing benefits, Moisturiser Anti-Aging has been a longstanding #TeamDrGL favourite!
Normal To Dry Skin
As we age, our skin can get drier as we produce fewer natural oils, and also due to UV damage (from an unfortunate misspent youth). As such, some of us might prefer a richer, more intense cream. If so, we recommend Moisturiser Collagen Boost. This cream was developed after customers wanted a rich, unctuous cream to really hydrate and protect skin from the effects of aging, and from a cold, dry climate.
Made with our signature HA-Triplid, this is our special blend of the best quality of hyaluronic acid in 3 different molecular weights. This allows hyaluronic acid to penetrate into the various layers of skin of optimal, long-lasting hydration. Not only does it strengthen the skin's moisture barrier, it fills fine lines, and also stimulates collagen production. For us, even if we don't have particularly dry skin, we recommend using Moisturiser Collagen Boost as our night time moisturiser as it envelops our skin with comforting hydration and more importantly, protects skin from the drying effects of sleeping in an air-conditioned room all night.
In really dry climates, you can also dab just a tiny bit of Moisturiser Collagen Boost around the eyes as an intensive eye treatment. Layer if with our Eye Repair Brightening to really help lessen the look of fine lines and plump up dry, dehydrated skin around the delicate eye area.
Picking the best Moisturiser for You
No matter what your skin type, condition or where you live, there is sure to be a suitable DrGL® moisturiser for you! Rest assured that DrGL® products are always extensively tested to be suitable for all humans (we only test on people, never animals), even those with sensitive skin.