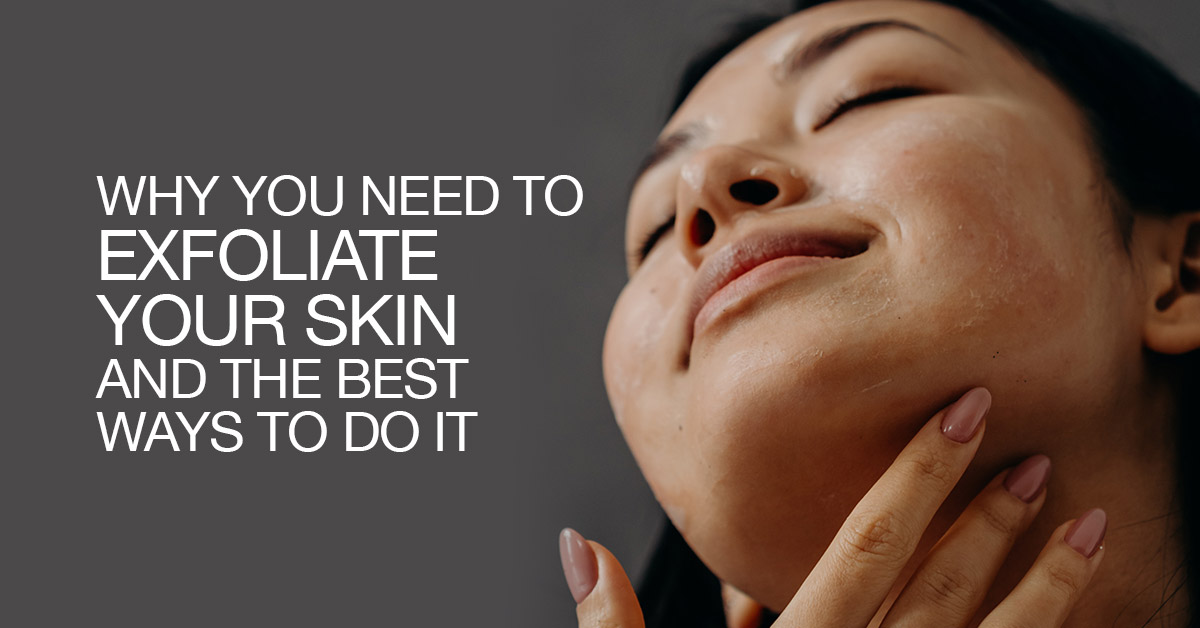 The Importance of Exfoliation
January 20, 2022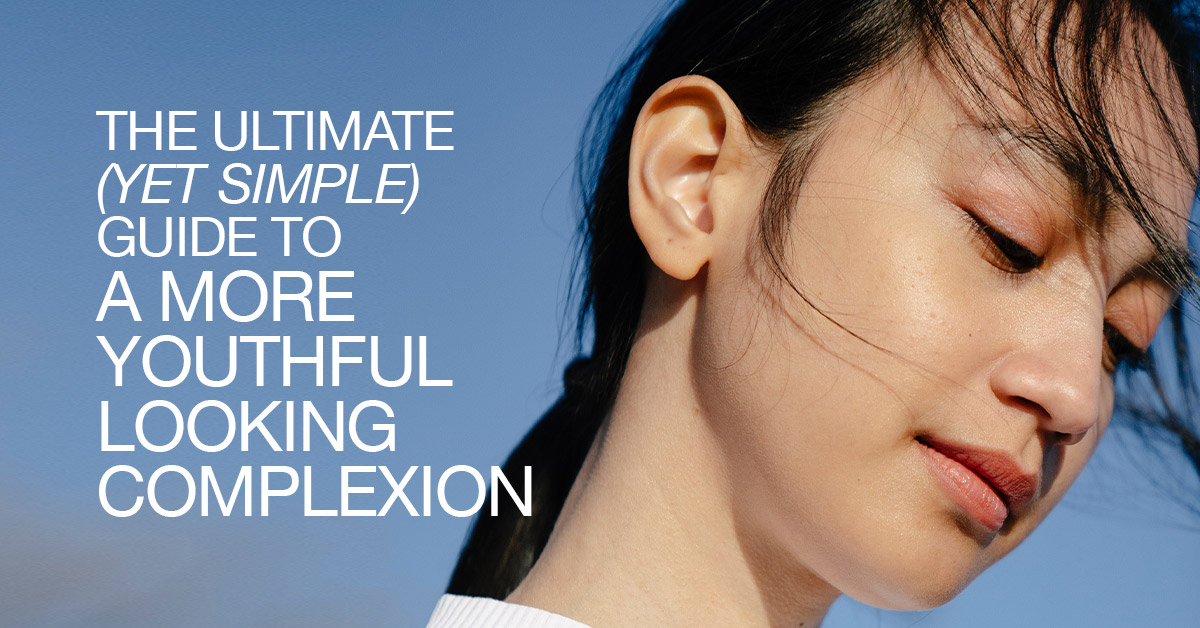 The Ultimate (Yet Simple) Guide To A More Youthful Complexion
January 20, 2022
During the Covid-19 pandemic, you may find yourself wanting to get your skin exfoliated more than usual. According to a 2020 report from market research company, The NPD Group, close to 40% of skincare users in the U.S. are using more products as compared to 2019, and with cleansing items, such as cleansers and scrubs, seeing the most significant usage increase.
It comes as no surprise. Wearing a mask tends to trap more bacteria and sweat on the skin over the mask-covered areas, and it only makes sense for you to want to give this area a thorough cleanse and scrub-down to keep skin clean and prevent acne breakouts.
While there's nothing inherently wrong with increasing scrub usage, you need to strike a balance with the amount pressure you apply on your face while cleansing and exfoliating as it is easy to overdo it.
Over-cleansing can dry out the skin and in turn, irritate it, leading to inflammation and triggering the skin to produce more sebum to compensate for the newfound dryness, while over-exfoliation can lead to redness, inflammation, and hyperpigmentation, too.
How to exfoliate right
Exfoliation removes dead skin cells, dirt, sweat and bacteria from the skin. This unclogs pores and helps reduce the occurrence of breakouts and leaves you with skin that is smoother and more radiant.
There are essentially two methods to exfoliation: physical exfoliation and chemical exfoliation. Physical exfoliation comes in several forms. One, in the form of a gritty facial scrub that uses ingredients like shell particles, sugar, salt, jojoba beads and clay to manually dislodge dirt from the skin. It can also come in the form of using a cleansing brush or muslin washcloth to wash your face. Most importantly, it gives you instant results.
Chemical exfoliation uses acids such as AHAs, lactic acid, glycolic acid and salicylic acid to exfoliate, and each acid type works for different skin types and needs. These can come in the form of cleansing wipes, acid-based cleansers and toners, refining serums and chemical peels. While some of these are said to be more suitable for delicate skin, you still need to use what your skin requires and not over-exfoliate.
Let's get physical!
Traditionally suitable for those with skin that is more resistant to itchiness, redness and dryness, physical exfoliators have come a long way. While chemical exfoliants are getting more popular, physical exfoliants are more convenient to use as there is lesser margin for error.
The tricky part about physical scrubs is to look for one that contains exfoliating particles that do not irritate the skin. To tread on the side of caution, avoid scrubs with shells and pits as these may be too abrasive for the skin.
A facial exfoliant that works for sensitive skin
Go for formulas that are made for sensitive skin like the DrGL® Cosmos Scrub. Designed to be mixed with your facial cleanser, this physical exfoliant unclogs pores and improves skin tone and texture with ultra-fine cellulose spheres that get rid of dead skin cells and maintains skin's moisture levels. It also contains luffa particles to further boost blood circulation and refine skin texture. On top of that, Argan powder and rose petal extracts in the exfoliant works to help soften, soothe, hydrate and nurture skin.
Aside from the use of gentle exfoliating ingredients, the DrGL ® Cosmos Scrub is also made with non-GMO ingredients that are reef-safe and biodegradable, so you don't have to worry about it polluting our waters.
To be used once to twice a week, you can mix it with any cleansing gels and creams, or pair it with DrGL range of facial cleansers, such as DrGL® Cleanser Brightening, Cleanser Sensitive and Cleanser Anti-Aging, before massaging it over skin for one to two minutes, avoiding the eye contours.
If your skin is very sensitive or very dry, you can mix the Cosmos Cleanser Sensitive into a face moisturiser. This creates a hydrating base that further protects your skin as the exfoliant works its cleansing magic.
Prevent back and chest acne, and remove body sunscreen
The DrGL® Cosmos can also be used as a body scrub. Simply mix it with your shower gel and massage it over damp skin. This can hydrate and nourish the skin as it effectively removes body sunscreen to prevent body acne.
If the skin on your body tends to get itchy or red easily, mix DrGL® Cosmos Scrub with a moisturising base like DrGL® Cleanser Sensitive, or a creamy body wash to reduce the likelihood of skin irritation. Be sure to use cool or room-temperature water when you bathe to reduce skin dryness as well.
Ready to change up your exfoliation game? Explore DrGL® Cosmos Scrub now!